What to Expect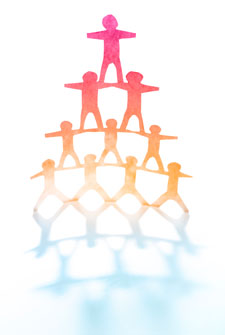 Welcome to Restore Chiropractic. Main Line chiropractor, Dr. Gray is happy that you have chosen to take action on restoring your health. Whether it has been years of suffering with debilitating pain or an auto accident that just happened today, or that you are being proactive with your health, the first visit will be all about you and making sure that Restore Chiropractic is the best place for you to be to meet your needs.
Your First Visit
Dr. Gray or an assistant will welcome you and begin with a tour of the office. Next, Dr. Gray will spend time with you to discuss your purpose for coming to the office. She wants to know how you are feeling as well as the impact that your health concerns are having on your life. She will review your detailed health history so that she can see the whole picture.
Dr. Gray believes in finding the cause of your problem which is usually connected to interference in the function of your nervous system and the integrity of your spine. After your conversation, she will then conduct several objective tests to check the function of your nervous system, your posture, balance and alignment.
If Dr. Gray believes that she can help you and accepts your case, she will discuss the need for x-rays. X-rays can be taken at our office and reviewed at your appointment. She does not believe in any superfluous procedures or diagnostic tests unless she believes that they are necessary to restore your health. If you have a concern about x-ray exposure, Dr. Gray is more than happy to discuss that with you and will make accommodations as appropriate.
There are three reasons for the x-rays:
To make sure that your spine is structurally stable before beginning treatment.
To investigate the chronicity of your misalignment. Dr. Gray looks at your spinal curve, disc space and arthritic activity so that she can set a proper expectation on the time frame for your treatment.
Dr. Gray's specialty requires precision and specificity. She is able to measure to the millimeter the direction of your misalignment so that she can more effectively correct your spine and return you to a state of optimal health and well-being.
If you have concerns about the x-rays, please raise this question with Dr. Gray and the two of you can make a decision that is best for you. She respects your concerns and will discuss your options.
On your second visit, Dr. Gray will discuss her findings with you from the first visit and discuss your customized plan to meet your health care objectives. You will also receive your first adjustment today and experience resting in the zero gravity chairs. Before the adjustment, Dr. Gray will review the procedure with you before the adjustment so that you understand what she will be doing. You will have the opportunity to ask any questions prior to the adjustment. Don't be afraid to ask. Dr. Gray has been a first time patient as well and wants to make sure that you are comfortable.
The reason is that if we accomplish our goal of realignment on the previous visit and your body is holding that adjustment, we want to continue to let your body heal and accept the new alignment. If Dr. Gray does need to adjust you, then you will get to enjoy a 20 minute relaxation in the zero gravity chairs. The purpose of the rest is to allow your body time to adapt to your new alignment by removing the stress and strain off of all of your muscles. This resting time helps us to get faster, more long lasting results.
If you don't need to be adjusted and still want to take some time in the relaxation room, just let Dr. Gray know. Taking the time to rest each day is a vital part of regaining your health.
Ready to Begin You Journey?
Contact our office to begin your journey toward health today!
CONTACT US »
---
What to Expect | (610) 341-9300