The throbbing, pounding pain associated with migraines can sideline people from their everyday tasks. If you suffer from migraines, you also may be sensitive to light and experience nausea. Fortunately, we have excellent success helping patients with migraines. Check out our We Can Help page for more information. One of our patients, Michelle, found drug-free relief from her migraines with chiropractic care.
She generously provided a testimonial about her recent experience at our practice. We are honored to share her kind words.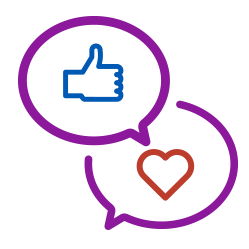 Please describe your condition/health prior to upper cervical care (and any health care you had tried previously):
I had been experiencing migraines since the age of 16. In the past couple of years, I started having migraines on a daily basis. I have always been under the care of a neurologist in addition to trying acupuncture for several years.
How did this condition affect your daily life? (i.e., specifically describe how your condition impacted your mood, family, work, social life, hobbies, activities)
In order for me to be able to function with chronic migraines, I had no choice but to take a lot of ibuprofen and/or Imitrex. The Imitrex would sometimes affect me cognitively, which made it difficult to do my job as a psychotherapist. The frequent use of medication also wreaked havoc on my stomach, which required me to take additional medication.
When socializing with friends, I was unable to have even one alcoholic beverage because it would instantly cause a headache. Even exercising with a trainer put strain on my neck, which in turn would cause a migraine.
Can you describe your experience so far with regard to the care you received and how you have felt? Please be candid about both the positive experience and some of the challenges. We want to be able to help others starting chiropractic understand the reality of the program.
I was very skeptical about chiropractic 'treatment.' I was always told it could do more harm than good. I was desperate to feel better and was very concerned about the amount of medication I was consuming. I started seeing a nurse practitioner at an integrative medicine practice. She highly recommended Dr. Gray. Although I was nervous about pursuing chiropractic 'treatment,' I decided to give it a try.
I was surprised how quickly I saw positive results, but even after several 'treatments,' I would still have some periods of daily migraines, but the intensity was less. It took a couple of months before I started to have long stretches of time without having a migraine.
Please describe the results you have obtained through Restore Chiropractic. (These details can be small or large. Sometimes the smallest changes can make a big difference in quality of life!)
I am still seeing Dr, Gray, but at this point I am going once every 3 weeks. My migraines have decreased by more than half. I have also learned the importance of caring for my neck and back every day. This includes stretching as well as learning when to use ice and heat to deal with neck pain. The outcome has exceeded my expectations.
Please describe how these results impacted your daily life. (Specifically describe how this may have changed interactions with your family, work, social life, hobbies, and activities.)
I am taking much less medication and my stomach issues are starting to improve. I am even able to have a glass of wine when out to dinner with friends. I am feeling much better at work, not having to take medication on a daily basis. Working out with my trainer no longer ends with a migraine.
What advice would you give to the new patients at Restore Chiropractic during their first few months?
I wish chiropractic 'treatment' was my first stop and not my last. I could have avoided years of pain and discomfort, which had become the norm for me. You need to be patient, it takes time, but it really does work.
Additional comments?
Dr. Gray is extremely knowledgeable, kind, and understanding. The staff at Restore Chiropractic is warm and friendly and they make it very easy to schedule appointments.
Just as we were able to assist Michelle, we look forward to providing care that gets you results.