Therapeutic Massage at Restore Chiropractic
While you may think of massage as an indulgent spa treatment, it's so much more. Therapeutic massage can relieve pain, promote relaxation, reduce anxiety, decrease muscle tension and more.
For optimal benefits, we recommend massage in combination with your chiropractic care. By receiving massage and chiropractic, you can keep your body balanced and in proper alignment.
Our Therapists
Our experienced massage therapists are highly skilled at providing various techniques that get excellent results. We'd like you to get to know them.
Carolyn Stern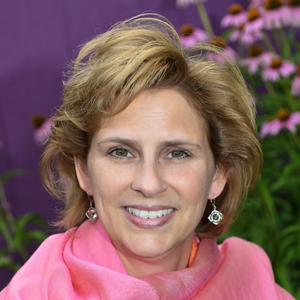 After experiencing the positive effects of massage therapy to relieve sore muscles after workouts, Carolyn realized that becoming a massage therapist was her life's calling.
She provides the following techniques to her clients:
B.A.S.I.C. Deep Tissue Massage: Body and Spirit Integrated Consciously
Its purpose is to alleviate muscle tension throughout the body. Benefits of deep muscle release include pain reduction, increased movement and increased energy.
Unlike many other types of massage which focus on relaxation and circulatory stimulation as the primary goals, B.A.S.I.C Massage has the primary goal to release myofascial constriction. The strokes used during B.A.S.I.C. Massage are deeper and slower, allowing the tissue to respond by releasing tension. Clients may experience a sense of well-being and being more in touch with their true nature.
Lomi Lomi Massage Healing Hands Massage
This traditional massage of the Hawaiian Islands is considered a gift of restorative healing. Lomi Lomi incorporates the Hawaiian concept of aloha (meaning love), unification and breath, to promote personal harmony.
This massage removes blockages in the muscle tissue as well as emotional blockages. The therapist works gently yet deeply into the muscles with continuous, long flowing strokes, nurturing the body and enabling the recipient to relax, let go and simply be.
Integrated Positional Therapy (IPT)
IPT was created to address chronic and acute neuromuscular pain and improve muscular-skeletal function and range. IPT retrains the body back into muscular balance. Comfortable clothes are worn during treatments.
IPT combines the use of two highly established and clinically recognized osteopathic treatment approaches: Strain Counterstrain (SCS) and Muscle Energy Technique (MET). SCS technique is used when a tender point has been identified in a muscle. Then pain-free mobility is restored by using palpation and passive positional procedures. It is a gentle experience for patients as their muscles are naturally reset to where they're supposed to be.
Using MET, the therapist gently causes muscle contractions to help muscle relaxation. It helps to elongate muscles and normalize joint motion. It is considered an active treatment; both therapist and client working together to achieve desired goals.
Shannan O'Neill Through massage, Shannan offers her clients a comfortable yet empowering experience. She listens to her clients' needs and provides a personalized massage experience.
Read more about modalities Shannan uses …»
Shannan offers 30-, 60- and 90-minute sessions.
During each session, Shannan will target trouble areas through different modalities to include but not limited to deep tissue, Swedish, trigger point and stretching. Shannan also uses medicinal-grade essential oils to help assist with communication and healing within the body.
FAQ
What should I wear to my massage appointment?
While we recommend comfortable clothing, therapeutic massage is typically performed with the client undressed. Rest assured that you will be appropriately draped at all times. While the majority of people undress completely, others elect to keep some clothing on such as underwear. It's your choice and your privacy always will be respected.
What parts of my body will be massaged?
It depends on what you're looking to achieve. If you're coming in for a full-body session that will include work on your arms, back, legs, head, neck, and shoulders. You will never be touched on or near your breasts or genitals.
What will the massage feel like?
It depends on the type of massage you receive. Your massage session may begin with broad flowing strokes to start the relaxation process. Then, gradually pressure will be increased to relax particular areas and release tight muscle bands. If you get a deep tissue massage, that will require deeper pressure and more intensive techniques. Your therapist will ensure that she stays within your comfort level. If you would like more or less pressure, let your therapist know.
Will I feel sore after getting massaged?
The day after a massage, some people may feel slightly sore, depending on the kind of massage and degree of pressure they received. Always be sure to communicate with your therapist if you feel that the pressure is uncomfortable at any time. Drinking extra fluids after your massage may reduce these symptoms, which will typically subside by the next day.
Book a Session Today
Discover the incredible benefits of therapeutic massage. Contact us today to schedule a session with one of our therapists.
CONTACT US »
---
Massage Therapy Main Line, Wayne PA | (610) 341-9300