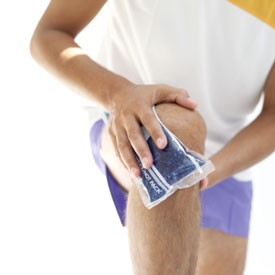 You've probably heard conflicting advice from people on how to properly treat an injury. Some say icing it is best, while others recommend the application of heat. At Restore Chiropractic, we understand which can be used to your advantage and when each is appropriate. Both cryotherapy and an infrared sauna are available at Restore Chiropractic.
When Fight or Flight Is Useful
Your body is wired to have a natural feel for when to use its fight or flight instinct. When we go into this defensive state, it reboots the internal organs, pumps nutrient-rich blood into the body and alleviates inflammation. These effects add up to one result: a boost in healing.
Biohacking Your Body's Rhythms
The infrared sauna uses heat and your body's natural responses and rhythms to promote health. With your body's core temperature elevated, you can detoxify through your largest organ, the skin.
Even those who are unable to exercise can start a program that will enable them to burn calories, accelerate weight loss and assist in getting to a point where they can work out due to the infrared sauna.
A Triad of Powerful Solutions
When you combine heat and cryotherapy, you can think of the effects as a pumping action that will reboot your body, remove inflammation and pressure from your joints and draw out toxins. They're complementary to chiropractic care, which also uses your natural abilities to repair.
While chiropractic concentrates on interference in your nervous system, cryotherapy eliminates interference in the form of inflammation, and infrared heat accelerates detoxification. In today's society where we're bombarded with elements of chemical, physical and emotional stress daily, we need all the help we can get!
Chiropractic, cryotherapy and the infrared sauna can even be used in conjunction for your benefit. Dr. Gray supervises all protocols at our locations and will tailor your program to your needs. We've seen success with everyday people and athletes alike, allowing for a reduction of pain, discomfort and injury.
If you'd like to find out more about these modalities, visit www.restorecryosauna.com or call our practice today!