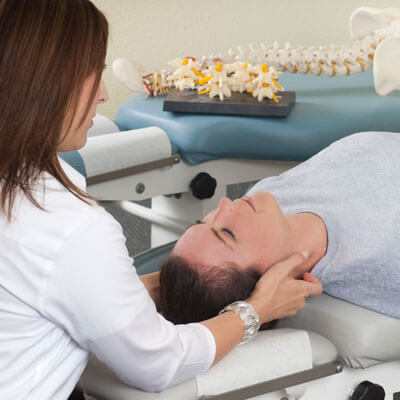 Many people are buying into the outdated notion that chiropractic isn't safe. Why? Because often their physicians are telling them just that.
Consider, however, a 2008 study done by a medical school, "Risk of Vertebrobasilar Stroke and Chiropractic Care." Part of the study's conclusion stated, "We found no evidence of excess risk of VBA stroke associated chiropractic care compared to primary care."
Chiropractic is considered so safe that my malpractice insurance is less than my car insurance!
One Patient's Story
One of my patients is a woman who came to see me for probably more than a year. The patient would get daily migraines and be in the ER with them frequently.
As long as she consistently received chiropractic care, however, she was pretty much headache-free. One day, the patient went to a general practitioner who said that chiropractic is absolutely dangerous. The physician's words scared the patient out of coming back to see me for a time. That doctor never bothered to call me and ask what I did. The physician had a prejudged view that wasn't based on reliable information.
Within a three-week time frame in those two months that the woman didn't see me, she went to the ER three times and was put on 15 medications! Fortunately, this patient came back to our practice because she was desperate to get relief again.
Be Your Own Advocate
I was raised with the thinking that chiropractic is dangerous. That's why I needlessly suffered for a number of years. I finally learned to ask the right questions and understood that there was nothing to substantiate the claim that chiropractic is dangerous.
Remember that you don't have to blindly follow advice put forth by those in the medical community. If a medical practitioner is telling you that something is dangerous ask for studies to back up their claim.
Ask questions too. It's your health, after all. You deserve to get answers to your questions so you can make an informed decision.
Committed to Keeping Patients Informed
If patients have a question that I don't have an answer for, I'll let them know I don't have enough information to be educated about it. I won't just offer my opinion.
While chiropractic is remarkably safe, I will occasionally tell somebody I don't think that it's the best modality for them. At that point, I would make referrals.
I will always remain committed to giving my patients exceptional chiropractic care, as well as honesty and transparency. You deserve nothing less.